Bling / Roper Litter
JS Lil Bit O Bling went big!  She delivered TWO beautiful puppies, sired by JS Roping True Diamonds, on Tuesday February 20, 2018.  Covered with "bling" just like their mama, these puppies don't lack in the department of markings!  Both are natural bob-tails as well.  Please contact Sevits Corgis to find out how to make one of these flashy pups a member of your forever family!  Puppies will be ready to go at 8 weeks of age.  
Honey
FEMALE
Tri-colored
SALE PENDING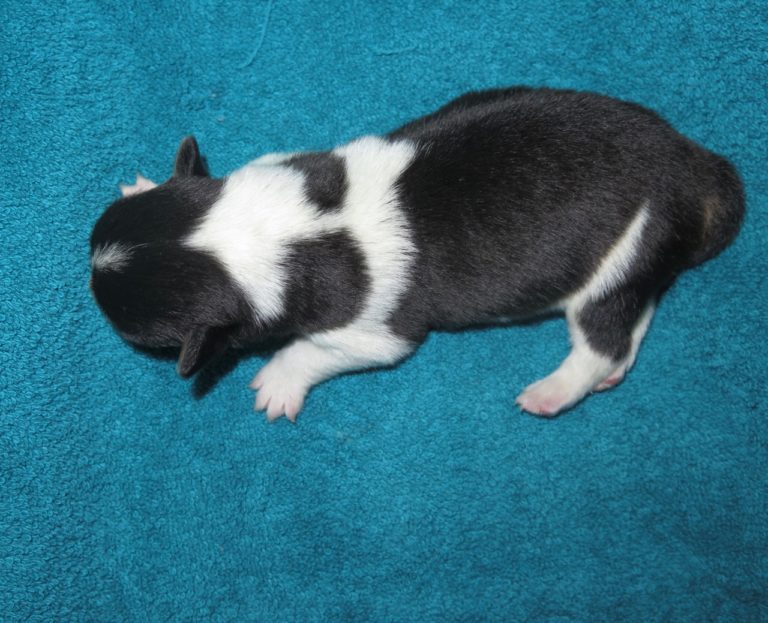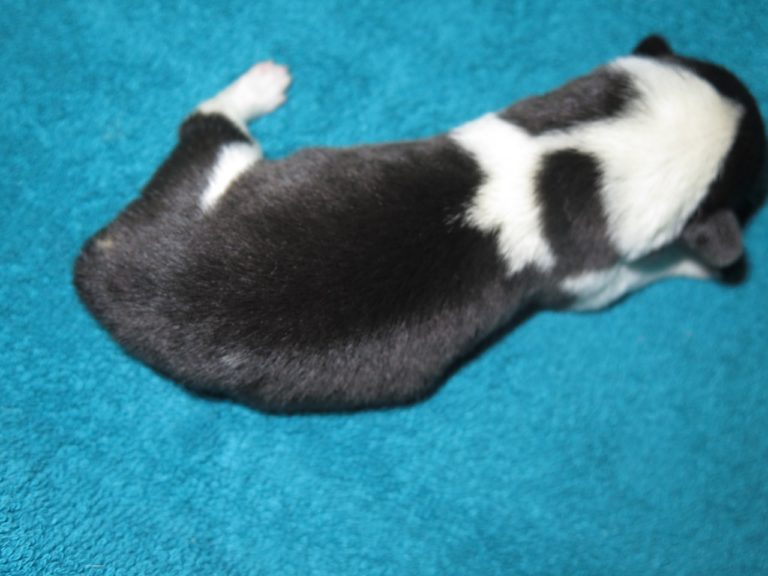 Bobby
Male
Tri-colored
AVAILABLE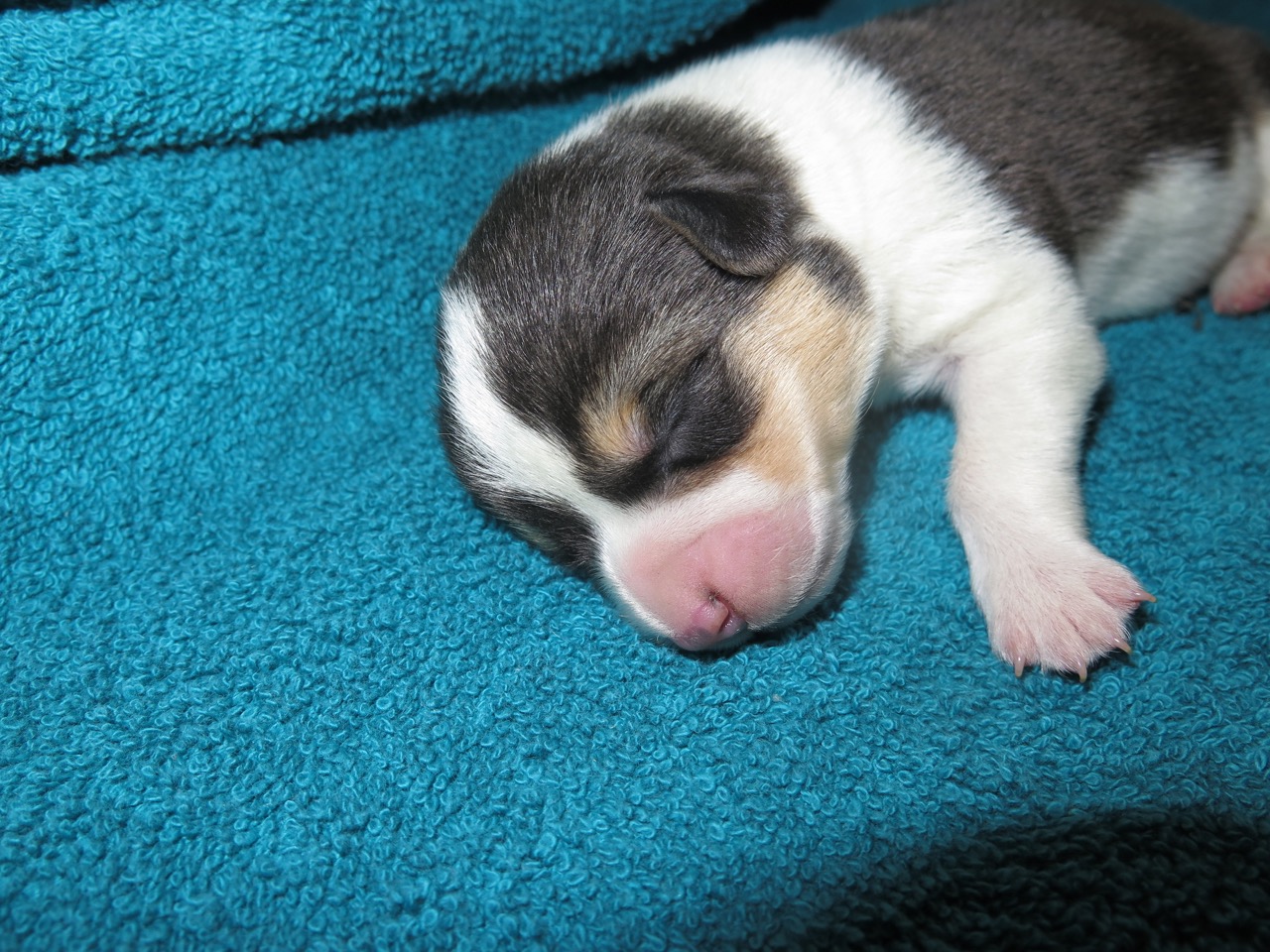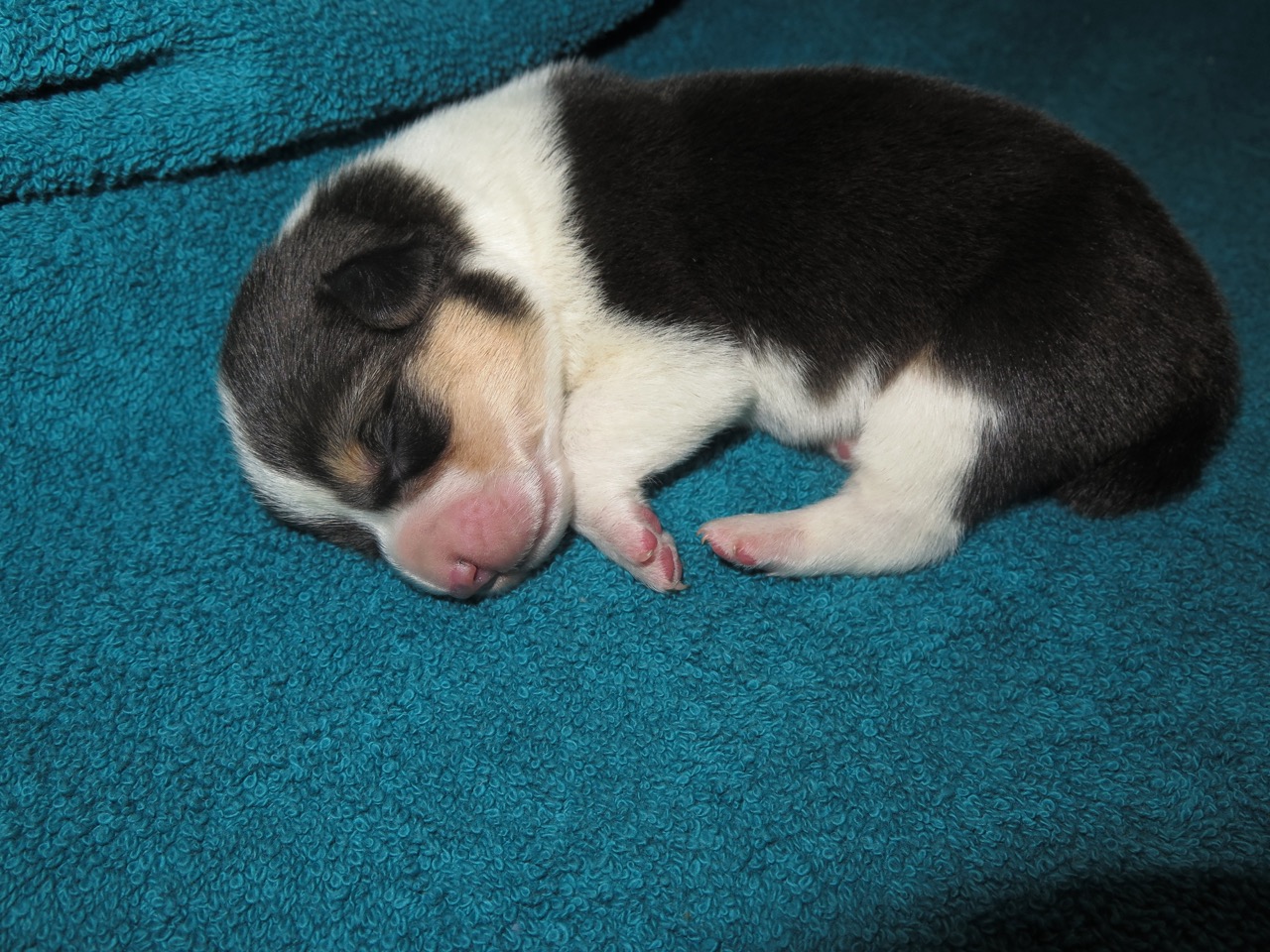 Puppy Services
***Puppies will come with tails docked and dew claws removed
***Initial puppy vaccinations (one or two shots, depending upon age at pickup) 

***Puppies are de-wormed every two weeks 

***A vet-certified health certificate with each puppy or a 7-day all health guarantee
**
*1-year guarantee against genetic defects. 

***Limited AKC registration included. Full AKC registration may be considered on a case-by-case basis, depending upon the situation.  Limited registration means that the offspring of the puppy cannot be registered with AKC.  The puppy can be shown in all AKC classes except for breed classes.  
***Once a deposit has been made, a buyer will receive regular photo updates (approximately every two weeks) of their newest family member!
***OPTIONAL: Puppies can be micro-chipped for an additional fee. Please let me know if you are interested in having your puppy micro-chipped. 

***A $300 non-refundable down payment is required to reserve the puppy of your choice until weaning time! Refunds on a deposit will be issued only if something were to happen to your puppy before you receive it.